An interview with Dr. Diana De Carvalho and Dr. Carol Cancelliere on balancing a career and motherhood
It's no secret that working moms have a lot to juggle. In Canada, 73 per cent of women with children under the age of six are in the workforce1, which begs the question: how do you balance a successful career and the demands of motherhood?
The team at the Canadian Chiropractic Research Foundation recently spoke with Dr. Diana De Carvalho and Dr. Carol Cancelliere, two accomplished researchers and full-time mothers, to chat about how they make it all work. Here are some of the key takeaways.
It's all about perspective
"When you have children, you realize that certain crises at work aren't really crises at all. Being a mom helps me put things in perspective and forces me to shut down the computer. Otherwise, I could be occupied 24/7." — Dr. Carol Cancelliere
"Juggling my kids and my career has brought a lot of sleepless nights. But I have two special little guys that I wouldn't trade for the world. At the end of the day, I love what I do — both at home and at work. I have goals and passions in both areas of my life and working towards them keeps me going." — Dr. Diana De Carvalho
There's no one-size-fits-all
"It's easy to see that balancing work and home life can contribute to a happier, more productive person. It's putting it into practice that can be tough. I don't have all the answers, but I'm learning that it takes a conscious effort, tough decisions and constant tweaking to make it work. Ultimately, balance is going to look different for everyone, but I think we all need to be a little kinder to ourselves along the way." — Dr. Diana De Carvalho
"Sometimes work is the priority and my kids are occupied by other caregivers, activities or electronics. Other times, family gets more attention and extra cuddles at bedtime. If I need to work on weekends, it's done sitting on the floor playing with playdoh or Lego, laptop at my side." — Dr. Carol Cancelliere
"In an average day, I am solely responsible for supporting my students and managing my research program. Issues can arise at any time of day, and this makes work-life balance difficult. On the flip side, I have some flexibility within my workday to drop my kids off at school or pick them up if they're sick. That means the world to me as a mom." — Dr. Diana De Carvalho
"There's never a day that I can say, 'OK, I'm done my work for today.' It's more like I can say that I'm only one month behind as opposed to six months behind. Whether it's investigating new teaching methods, writing more papers, or jumping on more research collaborations and funding opportunities, there's always more to be done. One of the biggest challenges is hearing my kids ask, "Mommy, why do you have to work so much?" My three-year old recently said (as I'm known for being small), "Mommy you're too little to go to work. Make Daddy go to work!" — Dr. Carol Cancelliere
"Like any working parent, finding balance is tricky. Some weeks my priorities shift, and I have to roll with the punches (i.e. a child home sick or a major grant due). On a positive note, I'm more efficient with my time than I've ever been!" — Dr. Diana De Carvalho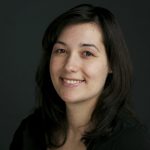 Dr. Diana De Carvalho, DC, MSc., PhD, is an Assistant Professor of Medicine at Memorial University of Newfoundland. Her research is in patient care, studying the development of low back pain in response to prolonged sitting. Read more about her research here.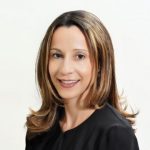 Dr. Carol Cancelliere, DC, PhD, is a clinical epidemiologist and project lead for the Canadian Chiropractic Guideline Initiative. She currently works in the Faculty of Health Sciences at the University of Ontario Institute of Technology (UOIT). Read more about her work to increase evidence-based guideline adoption here.